The GOP Is Fast Building Its Way to Embrace of the Insurrection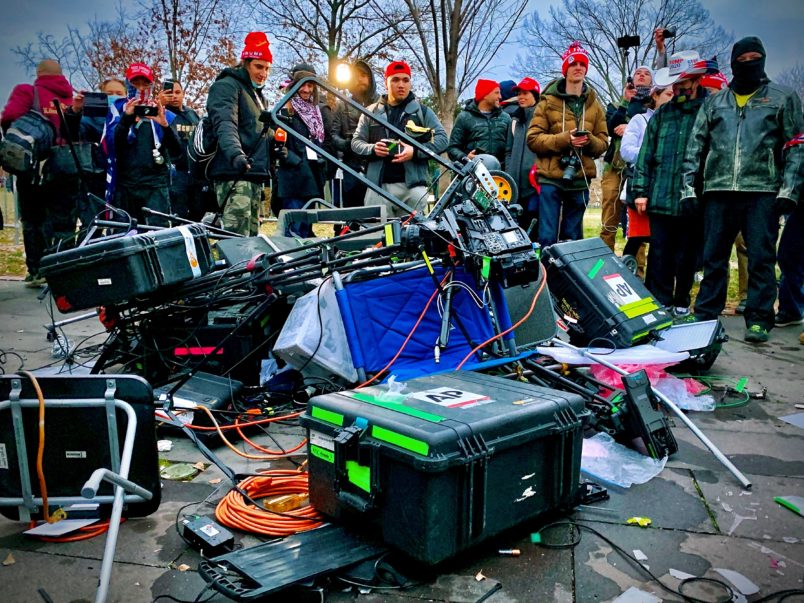 What we see most plainly right now is the GOP shifting immediately to align alone with the instigators of the January 6 insurrection and the coup plotters who laid the groundwork for it. This may appear like hyperbole, but it is not. Kevin McCarthy, who before this thirty day period was saying President Trump bore responsibility for instigating the assault, is now making his pilgrimage to Mar-a-Lago to fulfill with the disgraced former President and safe his blessing. The only Republicans who stood plainly from the insurrection – like Liz Cheney – are remaining purged from the occasion. Trumpist luminaries like Tucker Carlson are already mocking the fears of representatives who feared they'd be murdered on January 6. (Which is appropriate out of the rightist troll lifestyle where by you are blamed for the predation versus you for "not having it.") Senators like Ted Cruz say it's time to go on from this violent assault that happened a mere a few weeks in the past and was instigated by a President who left workplace one 7 days ago.
The GOP has experienced a collection of determination points more than new months, the most recent of which was immediately after the January 6 insurrection. The shock of truly becoming the targets of the assault in numerous instances established a second of hesitation. But that wore off quickly. Axios is now serving as the channel for what quantities to threats of new insurrections and mass violence over the results of the election. Axios quotations Tucker Carlson saying the current problem is "not a sustainable moment" and "something will break." As Axios (albeit considerably validating the GOP issues) places it aptly: "The calls for serene and rethinking [after the insurrection] amongst some GOP leaders grew fast into claims of grievance and revolution."
Each and every determination not to draw a line on the route of political extremism exerts a concomitant power pulling the GOP even now further into the politics of extremism and threatened violence. This ratcheting effect is too little appreciated. Each and every episode of enabling and deflecting draws the institutional GOP deeper into the clutches of insurrectionist politics.
This is the reality that we're operating with. Immediately after early attempts to deflect blame or even blame Antifa for the Capitol insurrection, Republicans are shifting to the view that it was understandable, even justified and could will need to materialize once again to safe Republican finishes.