Oregon's March jobs figures show more jobs, mixed results in Southern Oregon | News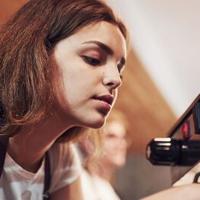 SALEM, Ore. — Oregon's Employment Department (OED) says that in March unemployment rates declined in 35 of Oregon's 36 counties, including Klamath County which also has Oregon's highest seasonally adjusted unemployment rate for March at 5.3%. 
OED says 15 counties had unemployment rates at or below the statewide rate of 3.8% in March, while two Southern Oregon counties have the State's highest unemployment rates from March:  Klamath County's 5.3% and Curry County's 5.1%.
Wheeler County is Oregon's lone county with flat unemployment, holding steady at 3.0% in March.  OED says Benton County registered the State's lowest unemployment rate in March at 2.9%.
OED reports that employment grew at a relatively fast pace in Central Oregon (3.8%) and the Willamette Valley (3.7%) and a slower pace in Eastern Oregon (1.8%), Southern Oregon (1.1%) and along the Coast (0.4%).  It says the five Portland metro counties had combined job growth of 4.2% from March 2021 to March 2022 for the fastest rate of any region.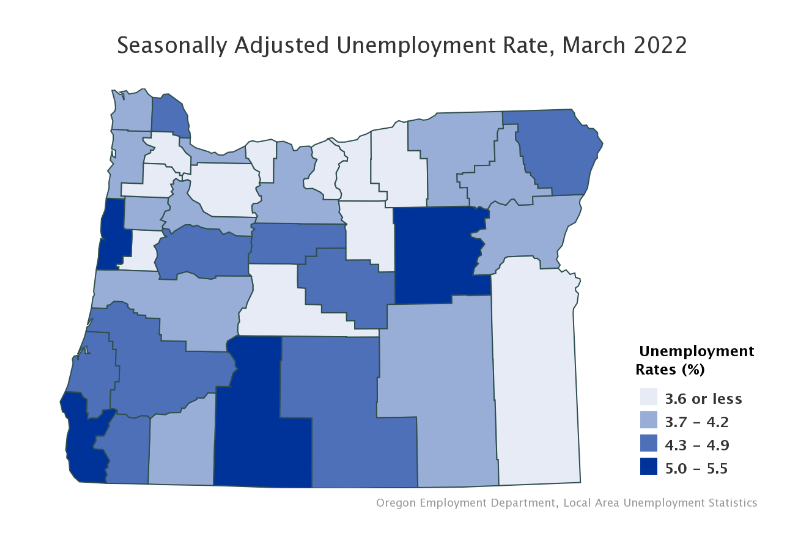 In Jackson County it says total payroll employment rose by 380 jobs in March, led by leisure/hospitality and construction, up by 320 and 150 jobs respectively, while retail employment dropped by 250 during the month.  OED says during the past year payroll employment in Jackson County rose by 1,440 jobs for a gain of 1.7%.  Jackson County has 1,480 jobs less than the March 2020 pre-pandemic total.
OED says Josephine County's total payroll employment grew by 230 jobs in March, also led by leisure/hospitality (110 jobs) and construction (40).  Retail trade added 20 jobs in Josephine County in March.  OED says during the past year Josephine County's workforce increased by 690 jobs for a 2.6% gain, or 130 jobs below the March 2020 pre-pandemic total.
In South Central Oregon, OED reports March hiring "was largely consistent with seasonal expectations in Klamath County with continued improvement to the unemployment rate. Lake County posted seasonally adjusted job losses in March."  Klamath County's seasonally adjusted unemployment rate of 5.3% in March is down from 5.5% in February, both rates below levels from before the first impacts of COVID-19 when it was 5.8% in March 2020.
OED says Klamath County's 120 added jobs in March shows "fairly consistent changes for this time of year. Employment levels remain down around 3% (-710 jobs) from levels in March 2020 before the onset of the pandemic."  It says Klamath County added 190 jobs in the past year (+0.9%), "However, there were also noteworthy federal government losses (-90 jobs) and a large drop in professional and businesses services employment over the past year (-80)."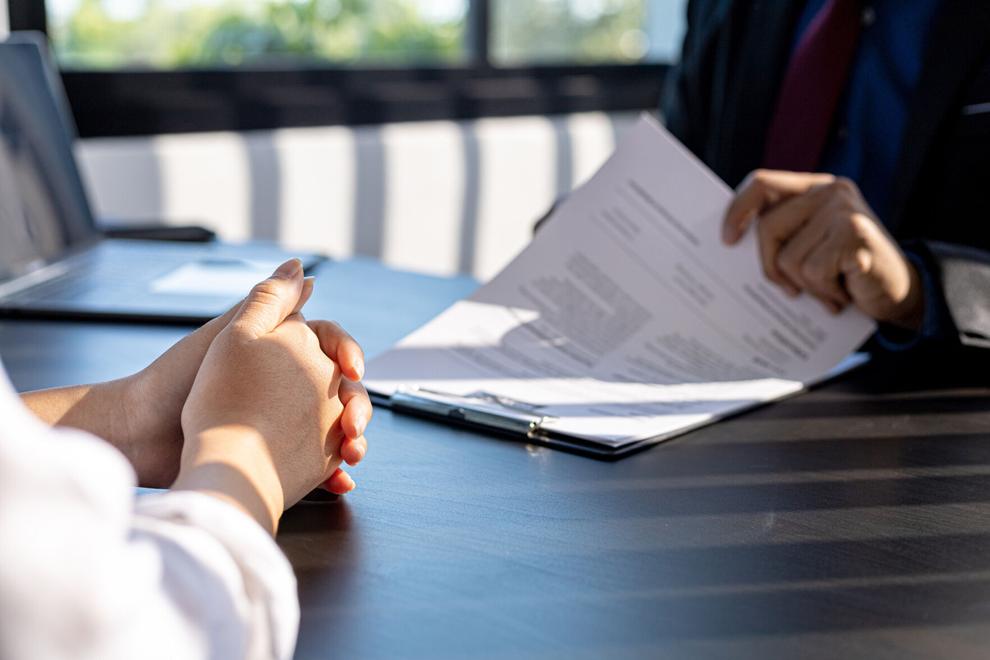 In Lake County OED notes the seasonally adjusted unemployment rate fell to 4.6% in March compared with 4.8% in February, both rates more than 3.8% in March 2020 before the coronavirus pandemic.  OED says, "Lake County lost 40 jobs in March.  These losses were not consistent with seasonal expectations, as the county typically posts modest job gains this time of year. As of March 2022 total nonfarm employment levels remain down around 150 jobs (-6.2%) from levels before the onset of the pandemic in February 2020," noting that no industry sector added jobs during the past year in Lake County.
OED's March figures show Curry County payroll employment was unchanged in March, when leisure/hospitality gained 20 jobs that were offset by other sectors' losses.  It says, "Over the past year, Curry County payroll employment fell by 60 jobs. Gains were estimated in retail trade (+50); construction (+10); and information (+10). Health care employment fell by 40 jobs while manufacturing lost 30 jobs over the year. Professional and business services lost 20 jobs as well. Government employment fell by 40 jobs, with losses in local government education (-30) and local government excluding education (-20) slightly offset by a gain of 10 federal government jobs."