Marjorie Taylor Greene obsesses over opponent's hat, insults moderator and claims to be a victim of Jan 6 in heated Georgia debate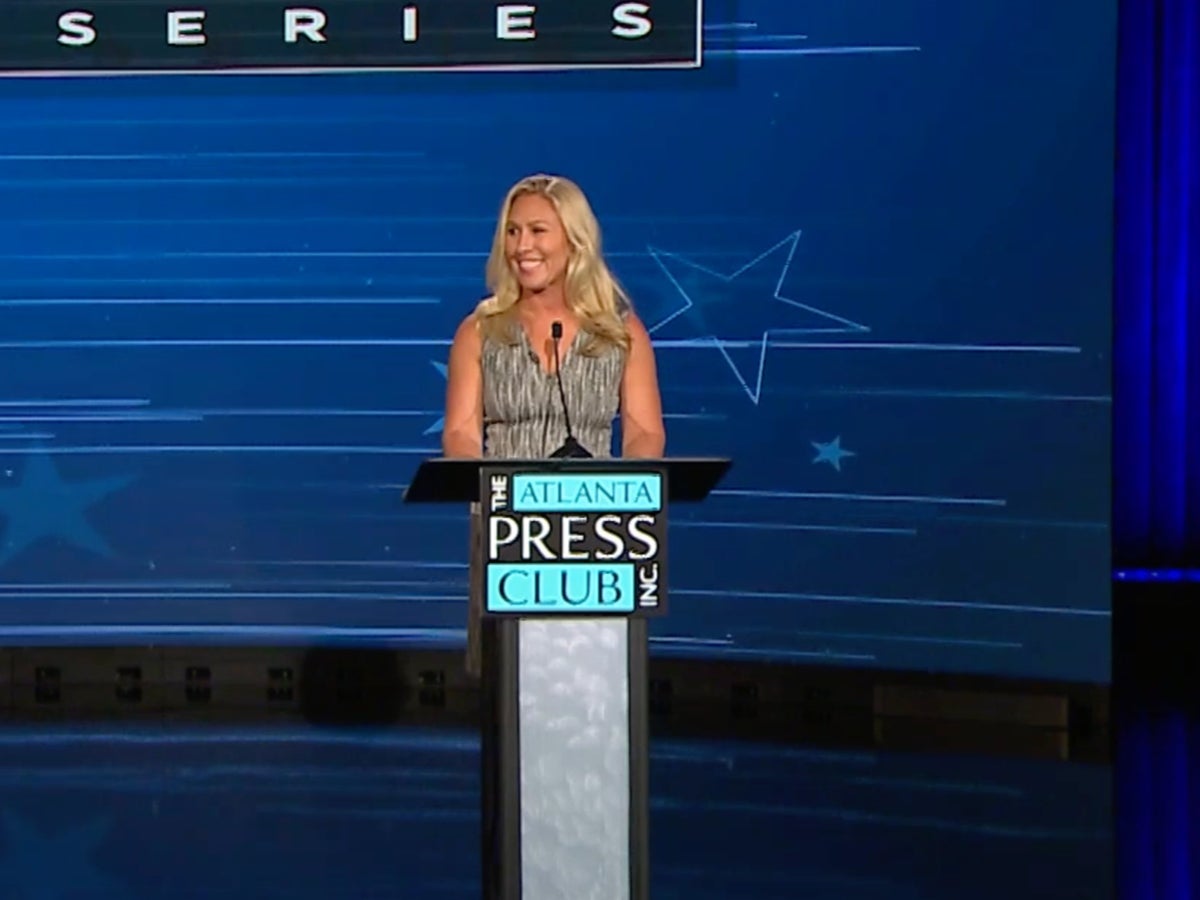 Ga Consultant Majorie Taylor Greene on Sunday applied her only standard election discussion to comment on her Democratic opponent's headgear and cast herself as a "victim" of the January 6 attack on the Capitol despite supporting the aims of the rioters that day.
Ms Greene is jogging for a second term against Marcus Flowers, who has raised considerable quantities of money but has little probability of defeating her because of the make-up of Georgia's 14th district.
Even so, soon after Mr Flowers kicked off the discussion by referencing Ms Greene's aid of the January 6 riot and her advocacy for people who've been jailed in pretrial detention immediately after arrests for assaulting police and other violent crimes for the duration of the riot, the to start with-time period congresswoman said she was in point a victim of the riot.
"You simply cannot accuse me of insurrection. I was a target of the January 6 riot just as a lot as any other member of Congress," she explained.
For some reason, she later felt it vital to remark on his option of headwear early on in the discussion, when she attacked him for fundraising e-mail he has sent nationwide.
"He's the guy who wears a hat and won't personal just one one head of cattle. He's a liar and all he has performed is sent e-mails all above the state to elevate revenue for himself and he pays himself out of his campaign with your donation pounds," she reported.
Ms Greene returned to speaking about Mr Flowers' sartorial selections at the commence of her closing statement, calling him "my Democrat opponent that usually wears a cowboy hat but will not experience a horse and will not have any cattle".
She additional that he was a "fake cowboy" who could potentially be a plausible more on the show Yellowstone.